Category: Mrs. Mc Sweeney
Former pupils Margaret Collins & Farrah Healy won a competition to have their art pieces displayed on the side of the brand new West Cork Library Bus!! They entered this competition last May when in 6th class.
Farrah wrote a positive reading adage of her own making – "If you read cover to cover, you speak head to head."
Margaret drew a picture of with an inspirational Irish sentence she made up herself – "Tá an bus leabharlainne ag dul ó cheann go ceann."
The new bus was launched at an event in the Parkway Hotel on Friday 1st September, hosted by Declan Hurley, Mayor of County Cork.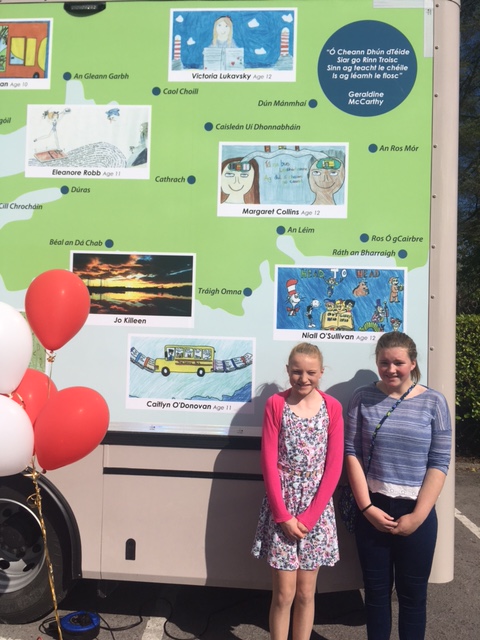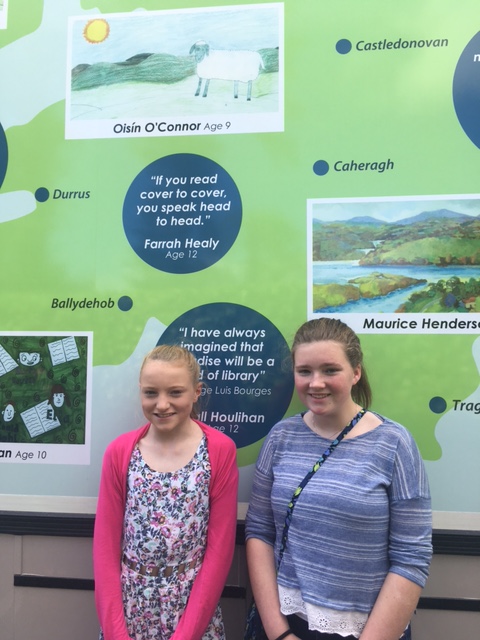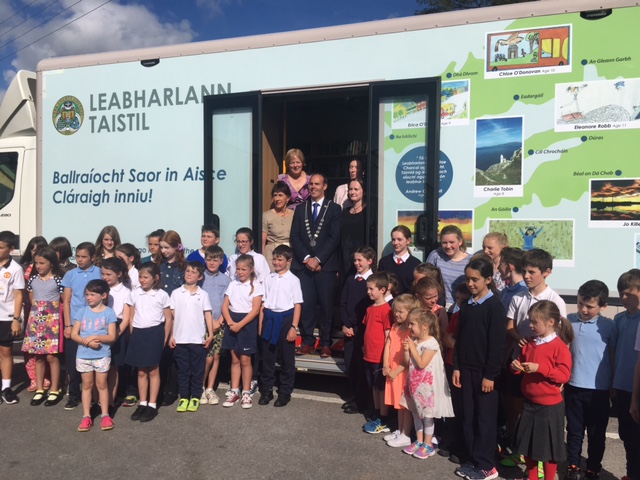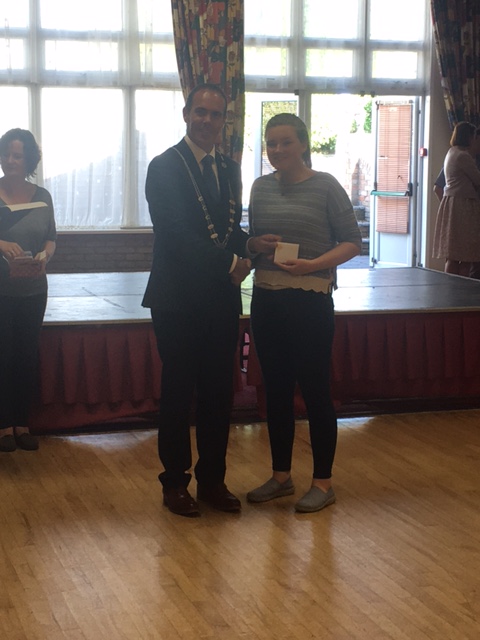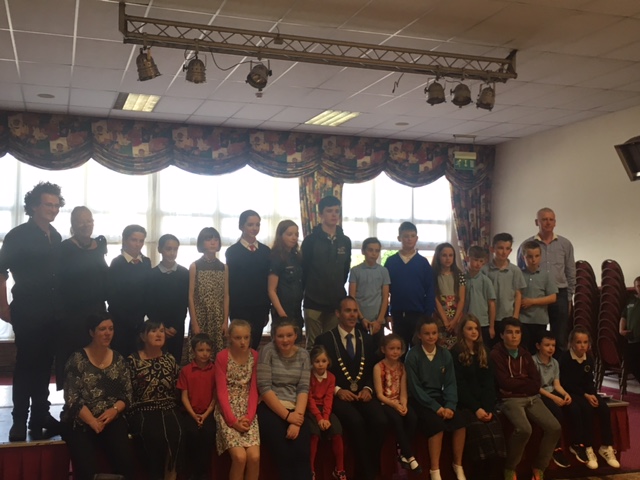 Well done to both girls!